SCHOOL ACTIVITIES & VOLUNTEER OPPORTUNITIES
Adoration. Holy Hour! Here's something that benefits everyone! Spending an hour in Adoration before the Blessed Sacrament fills our lives with innumerable graces. Jesus desires us; our love, our time, our praise. One hour a week is such a small gift to give back to Him. Your time in prayer honors Our Lord, and serves the greater community in a very special way. Contact Dick if you'd like more information or would like to schedule a weekly hour. (602-300-8562)
Advent Program. This is the annual school holiday program. Volunteers are needed to set-up cookie trays, serve drinks, and for light clean up after the event. Contact PTO Social Chair
Annual Fundraiser. This is our big chance to raise extra funds for our school and have a ton of fun in the process! This year's event will be held on March 7, 2015 and will include dinner, silent and live auctions and casino gaming. The annual fundraiser provides a way for everyone to get involved: helping with the organizing ahead of time, selling raffle tickets, buying raffle tickets, collecting donations from local businesses, mailing letters, doing research for donations, buying or selling advertising or sponsorships, decorating, hosting a table, inviting friends and family to attend, or working the night of! Many hands make light work! See the Dinner-Auction Website and contact  Co-Chairs Wendy Carrasco, Shelly Angelo for volunteer opportunities.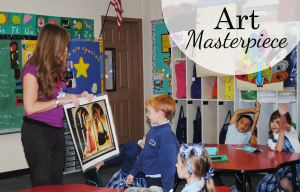 Art Masterpiece Program. The Art Masterpiece Program is a program in which volunteers expose students to fine art. Volunteers may participate in the classroom by preparing presentations, assisting with art instruction, or at home by preparing items for art class. Volunteers are also needed to set up and remove art at the school art show. Please contact Gretchen Hartman, and/or your homeroom classroom representative.
Back to School Bash – PTO. This event is a way to see old friends and make new friends. It is held in the courtyard on a Friday evening in September as a way to welcome back our returning school families and welcome our new families. Volunteers are needed for set up, check in, security, serving dinner, and clean up. Contact Alycia Blim.
Back to School Breakfast – PTO This breakfast is held on the first day of school each year after drop off. It is a time for parents to get reacquainted, celebrate the return of the school year, and meet new parents. Volunteers are needed for set up and light clean up. Contact PTO Social Chair
Baptismal certificate preparations and baptism recordings. Updating and reformatting sacramental records to meet new guidelines of the Diocese. Contact Deacon Tom
Book Fair. The Book Fair is held twice a year. Volunteers are needed to help with book sales, Dads and Donuts, Moms and Muffins etc. Contact Mrs. Dennett
Cancer Ministry. Within the walls of our St. Peregrine Shrine, there are various volunteer possibilities that will count toward service hours at school. We need big and little hands to fill prayer packets with bookmarks, rosaries, and other beautiful reminders of the prayers coming from our community to those whodesire support. There is also a need for anyone skilled in the art of crocheting and knitting to create prayer shawls to share with patients who contact our cancer ministry. There are thank you notes to get out to our donors, as well. As our ministry grows, our needs for extra loving hands will grow as well! Contact Adelle Adarano
Catholic Education Arizona Campaign. Catholic Education Arizona (CEA) is the diocesan tax credit program that helps about 70% of our families afford Catholic education. Volunteers will market and solicit CEA donations to Christ the King School by speaking at CTK and other East Valley parishes during mass and/or by passing out brochures after mass. Assistance is also needed in coordinating speaking engagements, pulpit announcements, and bulletin inserts at other parishes. This opportunity gears up in the Fall and ends in April. Please contact Mrs. Conner for more information.
Catholic Schools Week. During the open house volunteers are needed to take open house attendees around the school on a tour and explain the benefits of Christ the King. Parents also host the Teacher Luncheon on Friday of that week which includes serving food and light clean up. Other volunteers may be needed for events throughout the week. Contact the School Office
Classroom Help. Whether it's for Atrium, art projects, reading help, or technology assistance, teachers always enjoy an extra set of hands in the classroom. There are also field trip driver and chaperone opportunities. Please contact your child's teacher for more information.
Coaches – After School Sports. Without coach volunteers we are unable to have sports teams at our school. This need is for an entire season and your dedication is greatly appreciated. Grades 5th through 8th can compete in basketball, flag-football, baseball, softball, and volleyball. Please contact Mrs. Filler for more information.
Fall Festival