Mrs. Stevason has been employed by Christ the King Catholic School for 15 years. She is currently in her 13th year of teaching at the school, where she has taught first and second grade. She earned her Bachelor of Arts, Elementary Education, from Ottawa University and completed post-graduate work at Northern Arizona University. She earned her full Structured English Immersion Endorsement, is certified as a Highly Qualified Instructor, and is a Certified Catechist for the Diocese of Phoenix. She teaches Catechesis of the Good Shepherd for the parish.  In 2014, she was the first-runner up for Outstanding Teacher in the East Valley.
Email Mrs. Stevason at BStevason@ctk-catholicschool.org

Welcome!!
I love teaching…I love teaching first grade…I love teaching first grade at Christ the King!
Your child is a gift from God and I thank you for giving me the opportunity to spend this school year with your child. I am SO excited about the memories we will make, the learning that will happen, and even the challenges we will face together. 
I love coming to school to see what adventures will happen each day. My hope is to create a classroom where each child feels the same way. We are so blessed that besides reading, writing, math, and such, we also get to spend time each day focusing on our faith. What a beautiful gift!
Please click on the schoolhouse below; you will be taken to my classroom webpage, which has TONS of information and links to check out.
I am really looking forward to an amazing school year!!
Blessings,
Mrs. Stevason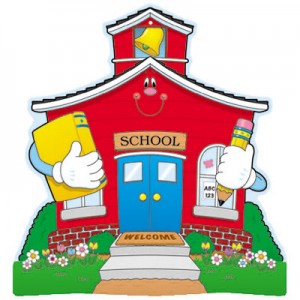 Click on the schoolhouse above to go to my website!