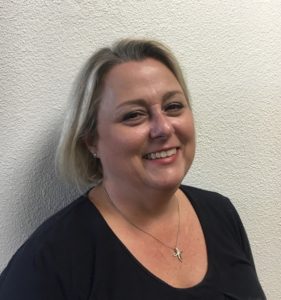 Mrs. Poeschl (Poe-SHELL) comes to us from the Stockton Diocese.  She worked for Sacred Heart in Turlock and St. John Vianney in Rancho Cordova.  She has a Bachelors of Science degree from California State University, Hayward. People who have worked with her in the past say she is very organized and a strong communicator. She considers her strengths to be in educational material design and the ability to provide a wide range of experiences for students.  She and her husband are now members at Christ the King Parish. They have raised two
beautiful daughters who both attended K-12 Catholic Schools in California.
Email Mrs. Poeschl at TPoeschl@ctk-catholicschool.org
Learning Expectations:
Christ the King Catholic School graduates will be well-rounded individuals who are:
A faithful Catholic
A responsible citizen
An effective communicator
A critical thinker
A lifelong learner
Curriculum
---
Religion Textbook Connection Be My Disciple
---
New 2018!  Houghton Mifflin Journeys
---
Math:  XtraMath Student Sign-in
---
Links:
Cool Math Games
AR Practice Tests
Classroom Page coming soon!