Mrs. Witkowski, affectionately known by parents and students as Mrs. W, was born in Mt. Clemens, Michigan.  She attended Delta College in Michigan prior to moving to Arizona.  She earned her Bachelor of Arts in Education at Arizona State University and her Masters in Early Childhood from Northern Arizona University.
A strong advocate of Life-Long Learning, she has her full Structured English Immersion Endorsement, is a Reading Specialist, a Certified Catechist for the Diocese of Phoenix and is trained as a Catechist of the Good Shepherd, Level I Part I and II.  She started teaching at Christ the King in 1995.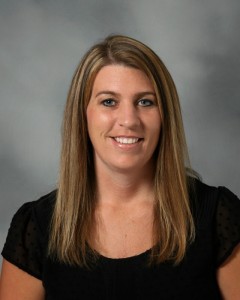 Mrs. Sheets received her B.S. in Business Management from ASU and spent three years in the financial industry before pursuing her dream of becoming a teacher. She returned to ASU where she got her teaching certificate in Elementary Education and her Masters Degree in Education, along with her Early Childhood Endorsement. She was a kindergarten teacher for six years prior to coming to CTK in 2013 as an Instructional Assistant. She is excited to return to teaching this year!
Email Mrs. Sheets at JSheets@ctk-catholicschool.org
A printed newsletter will arrive in the student backpack monthly.
Students in Kindergarten attend Computers and Library, Spanish, Atrium, Music and PE 2 times each week.