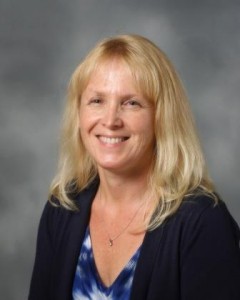 Welcome to Jr High Science!
Lesli Wiseman has been teaching for 28 years, and is beginning her 9th year teaching Science to 6th through 8th graders at Christ the King Catholic School.  She received her B.B.A. from 
Saint Mary College, Notre Dame, Indiana, and her M.S. in Elementary Curriculum and Instruction from 
Northern Illinois University, DeKalb, Illinois.  
Mrs. Wiseman is certified to teach in the State of Arizona as Highly Qualified in Middle Grade Science, with an endorsement in Structured English Immersion.  Mrs. Wiseman is also a certified Catechist in the Diocese of Phoenix, Arizona.   She is a member of the National Science Teachers Association.  
Prior to moving to the Phoenix area, Mrs. Wiseman served for many years as the Director of Religious Education, and then as a Science teacher for grades 5 through 8, at St. Mary Parish in Elgin, Illinois.
Email Mrs. Wiseman at lwiseman@ctk-catholicschool.org
OptionC   Click on the OptionC link to check your child's grades regularly.