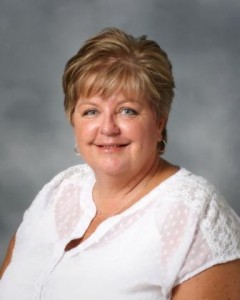 In 2015, the In Memory of Mary Ellen Thayer Scholarship was established as a way to honor an incredible woman and longtime teacher, friend, mother, sister and daughter. She filled the hearts of tens of thousands of people at Christ the King School and Parish in Mesa, St. Gregory in Phoenix, and her home towns of Cleveland and Hinckley, Ohio. She left us to be with her Lord on February 14, 2015.
Matthew 5:16 says, "Let your light so shine before men that they may see your good works and Glorify your Father which is in Heaven"
Mary Ellen did just this – she constantly liberated others with her light. Her uncompromising dedication to the caretaking of others was seen in her profession, her parenting and in her constant love of all those with whom she came in contact.
Mary Ellen will hold a permanent place in our hearts and lives. Her perpetual endowment, seeded with $11,800 raised at the Cheers to 50 years Dinner and Auction, is on deposit with the Catholic Community Foundation. The Scholarship allows Mary Ellen to continue to give to families at Christ the King.
We honor Mary Ellen Thayer by treating others with respect and love as she did for us; keep a smile on your face and a laugh in your voice!
Each year a CTK school student is selected for the annual Mary Ellen Thayer Scholarship, click on the application below for more information.