On behalf of all the students at Christ the King, thank you for your support for our school.
Your donation is complete and a receipt has been emailed to you.
Bless you!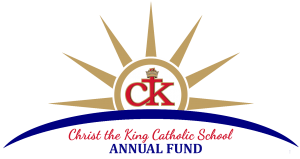 Christ the King Catholic School is a 501(c)(3) organization (Tax ID #30-0513890).  You are receiving no goods or services for this donation.